A better way to ship mobile apps
Streamline collaboration and automation for app releases, from kickoff to rollout. Runway orchestrates your mobile practice by creating a source of truth that integrates with all the tools you already know and love – get connected in minutes.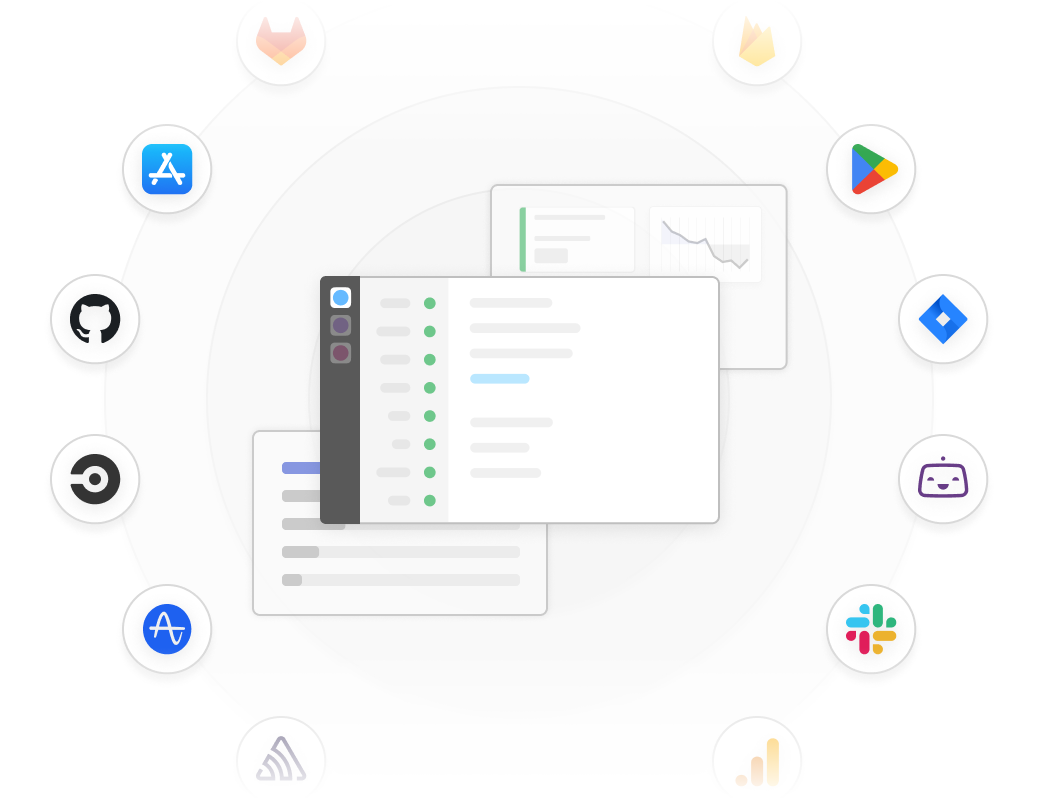 MOBILE CONTROL CENTER
A home for your mobile team
Stay on the same page without context-switching between tabs or pinging back and forth over Slack.
See code, tickets, and builds side by side for a complete view of work.
Understand progress and highlight blockers with event timelines.
Facilitate collaboration and build consensus with customizable action items and sign-offs.
One place to collaborate around releases
ENGINEERING
Stop the frustration with manual tasks, herding cats and context-switching.
ENGINEERING MANAGERS
Empower your team to release more quickly and confidently while boosting morale.
PRODUCT
See work going into releases with a source of truth that reconciles tickets and code.
QA + TESTING
Stay in sync with the rest of the team as you test and as new builds are created.
RELEASE AUTOMATION
Release hands-free
Runway saves your entire team time and headache by putting all your manual tasks on autopilot — regain countless hours and ensure no balls are dropped.
Submit and release automatically.
Automate recurring manual tasks to avoid the steady drip of overhead and context-switching.
Automatically halt or accelerate rollouts based on stability, user behavior and feedback, and thresholds you define.
Runway integrates seamlessly with your existing toolchain and adapts to your team's unique workflow

Release better with Runway
"At DoorDash, we ship multiple apps weekly and rely on Runway to help automate and coordinate. We love it."

- Michael, Staff Software Engineer, DoorDash